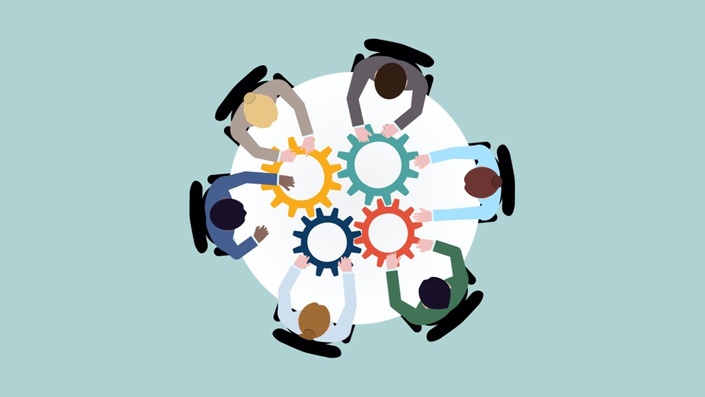 Facilitation Tools & Techniques
Online Facilitation Training: Lead an interactive workshop, class, event, or group session with our facilitator tools
Facilitation Tools & Techniques
Would you like to design more interactive and engaging workshops, presentations, and speeches? Facilitating Groups: Teaching, Learning & Engaging is a series of online video workshops designed to help you better facilitate events and meetings so that participants learn, are engaged and get more accomplished. You will will see high-impact activities that work for a variety of group sizes. You will learn how to use best practice techniques and tools to more confidently, actively, and successfully facilitate others.

Facilitator Training Online
This program on Workshop Facilitation & Design is great for people who need to teach something or get collaborative results with a group. Workshops will introduce tools and techniques for facilitating group discussion and activities. Participants will engage in different types of facilitation, discussion, and identify the challenges that they expect to face and develop solutions using the tools presented. This is relevant for both students and professionals.
Facilitator Tools Training Outcomes – You Will Learn How To…
Use workshop facilitation techniques. Design more interactive & engaging workshops, presentations, and speeches. See how to facilitate a live group or webinar.
Apply facilitation training online to use facilitator tools to design and facilitate interactive sessions.
Use verbal, paraverbal and nonverbal skills to better communicate with your group.
Foster group relationships while accomplishing a task.
Use various specific tools & activities to create an interactive session.
Design and lead a facilitated session.
Use the Experiential Learning Cycles to guide participants to reflect.
We also offer a special bundle of online facilitation training workshops you might like that includes this workshop and others. View our facilitator training workshops online bundle.

Facilitator Case Study

This online facilitation training workshop is designed to be practical and help you develop and facilitate your own sessions immediately. Here's a case study about what you can learn and do as a result of this short 1-2 hour workshop from Patricia from CloudFactory:

"I work as a Delivery Lead at CloudFactory where I bridge the gap between two different types of clients, founders of the most innovative technologies around the world and hundreds of talented AI data trainers who work on the tasks who are based in developing nations. As part of a dynamic team that is on a mission to connect one million people in the developing world to digital-age work, I am raising leaders to address poverty in their communities. One of my key deliverables is to train teams to deliver client projects. The Facilitation Tools & Techniques: Design and lead a better workshop, presentation, or group session from Innovation Learning courses offered by Darin Eich, PhD met the criteria I needed to get me started. The content was not only easy to follow along with but also engaging enough to simulate a live classroom experience.
Key lessons and activities
The course took me approximately 1-2 hours to complete. 4 engaging initial modules helped me start with the tips, tools, techniques, and theories for effective group facilitation. The Innovative Facilitator Activity Guide PDF is a great tool that helped me plan out a presentation I had been working on.
Focus of learning and development
I learned about the different components of facilitation, how to understand the dynamics of group sizes and why it was important to have a good environment for facilitation.

Through the course, I developed a 15-minute session for a *potential group of 3-5 people. This template has been useful for future sessions.
What was put into practice
I used the skills I learned in the Facilitation Training Online Workshops to upscale my presentation and facilitation skills during a leadership course training for project team captains. This course helped me prepare and gather ideas to ensure the attendees were engaged and got the most from my session.
Outcomes, effect or impact
The responses I received from the team were great. One team member shared, " Patricia's session ended within no time - very interactive and such a free spirit - I enjoyed it!!" . This feedback helped me realise that great facilitation skills are the key to minimising effectively online meeting fatigue and enabling participants to learn more in a short time.

Program Curriculum
Facilitation Tools & Techniques: Design and lead a better workshop, presentation, or group session
Available in days
days after you enroll
Your Instructor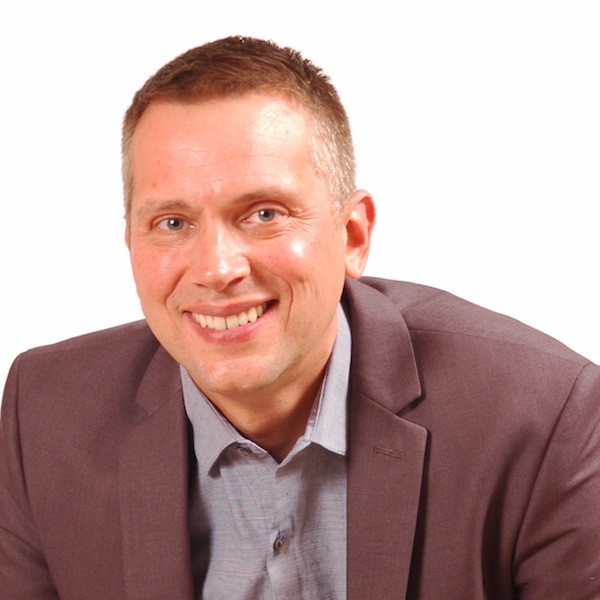 Darin Eich, Ph.D. is an innovation training workshop designer, design thinking training facilitator, keynote speaker & the founder of InnovationLearning.org. His speciality is designing and facilitating high-impact innovative leadership programs. He is also the author of Innovation Step-by-Step: How to Create & Develop Ideas for your Challenge and Root Down & Branch Out: Best Practices for Leadership Development Programs.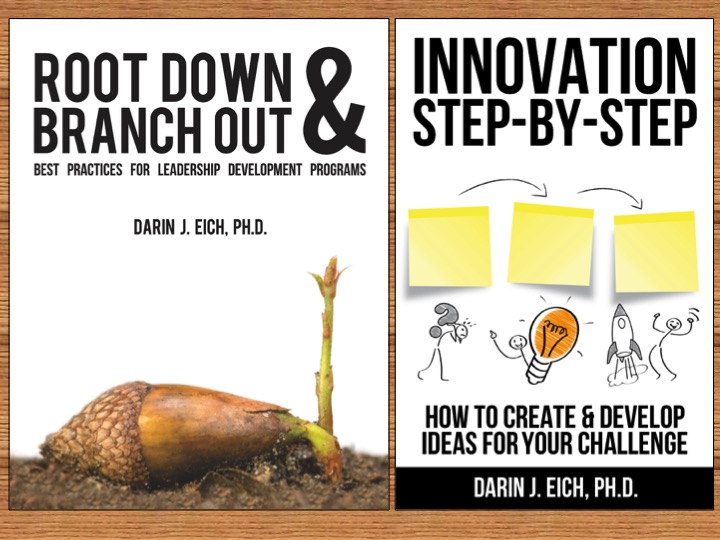 Darin's passion involves helping people to become themselves, find and live their strengths, and become more creative, innovative and successful leaders. Darin is a conference keynote speaker and helps institutions develop leadership programs & retreats. He also facilitates professional brainstorming, facilitation training, and innovation sessions for large organizations.


A variety of organizations listed below have utilized Darin's innovative facilitation, consulting, keynotes & workshops, and leadership development programs for training and innovation. Our programs and expertise have also been featured in various media publications.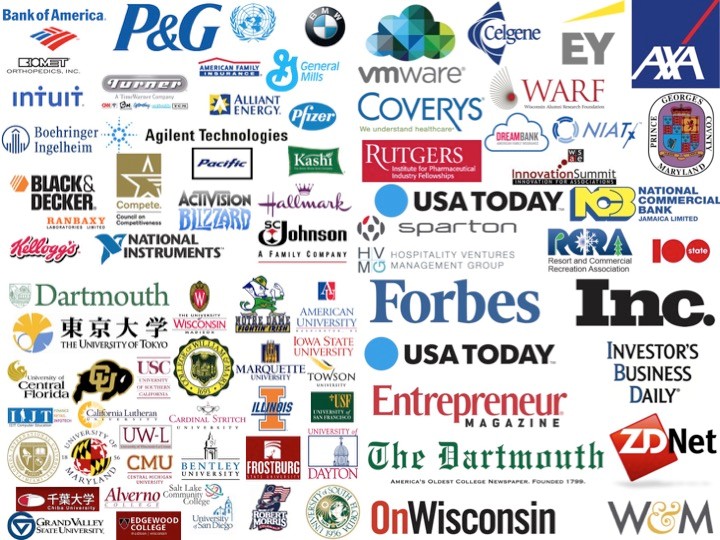 Facilitator Tools Training Online
We've been helping people to learn facilitation tools and techniques with online workshops for years. Here what our students say they learn through this program.
"This was a terrific workshop! I thought it was very interesting that everything Darin was talking about what based on a theory. I enjoyed the cone of learned and multiple intelligence chart for finding what works best with your leadership style. Darin made a great point when pointing out that the size of the group and the environment of the group can have many impacts, but he also gave suggestions for techniques that work best in different sizes and spaces. The experiential learning cycle was new to me in the fact that I never thought of conceptualizing! Also, to me verbal and nonverbal is important but also paraverbal! I think when you are facilitating a group you much be engaged at all times in every word you say but that could be hard to remember at some moments. The different tools and activities were extremely helpful because they can all be used in different situations and within different times of the group based on comfortability, relationships, and task. This workshop has taught me a lot and I plan to use the information I learned here when creating and planning my roundtable discussion and maybe even turn it into a workshop! These tools and techniques will help improve discussion, engagement, and the task at hand. Thank you very much Darin Eich!"
"This workshop taught me the importance of actively engaging an audience. It is the responsibility of a presenter to not only deliver an accurate message, but also to do so in an effective manner. Hence, the presenter's body language skill is just as important as verbal communication. Different audience groups have different ways of learning and the presenter should be able to identify it quickly. It is also important that the message delivered in a presentation sticks with the audience long after a meeting has concluded. This is a significant factor in how successful a presentation was.
With the help of this workshop, I would be able to incorporate several points into my presentations in the future to better deliver a message to my audience that would have a lasting impact."
"This was a great online workshop for facilitating groups. It was clear and concise, which made it more attractive to beginners. I learned to structure presentations towards the different learning types of individuals and became aware of the importance of different types of communication. I also thought it was quite interesting the different ways to assess and engage a group. This workshop is filled with great tools for future presentations.""This was a very helpful workshop, especially for my upcoming work when I have to collaborate with a group of people to accomplish a project. Although these tools seem to be small little things you can do, they really do make a big difference when you need to facilitate and guide people. I think its extremely important for people to pay attention to verbal, paraverbal, and nonverbal queues because I feel like most people don't realize how much their words and body language affect people. This workshop really drew attention to communication skills and I believe it makes a difference when you need to keep your group members unified."
"I think many of the aspects of group leadership and group work in general are commonly overlooked, and I think this workshop opened my eyes to many of them. I know personally, I am always eager to just jump straight into whatever I am working on, and often times make the mistake of not properly facilitating a group. Using polls in the beginning of a session because people are knew and unfamiliar was not something I had ever personally thought of doing, but I could see it being a very successful way to integrate people. I also know I do not take enough to brainstorm with my group, and I think doing a BrainRain activity before starting is extremely important. It gets people excited about whatever task they are doing, as well as make people aware that their ideas are being heard by the group. My most favorite technique that I learned from the videos is to stand move when working with a group. I always choose to sit, but I think people are naturally more intuitive and creative when they are up and moving. This workshop was extremely insightful, and I gained a lot of tips and tricks for bettering my future group experiences."

"These tips and tricks from this workshops was extremely mind opening. Some of these tools seems subtly or minute, but as this workshop continued it began to become clear to me why engaging facilitators make the choices that they do and why their workshops work better than a facilitator who do not chose to use these tips. It is extremely important to remain thoughtful in the choices that you make, weather it is your body language, voice tone, or eye contact. This workshop made me really think about how important these subtle tricks are. Although, group members don't necessarily realize exactly what is missing if one fails to pay attention to their verbal, nonverbal and paraverbal actions, it truly does play a huge role in keeping your group members interested and fully engaged."

"This workshop was very helpful in how I approach group work and presentations. This workshop reminded me that it is important to acknowledge that people work in a variety of ways. Some people learn and work best with auditory cues, others work best with visual cues, and others work best by being hands on. Also, the workshop taught me the importance of having structure within a group. Group leaders need to take into account the size of their group and adjust how it works based on that size. Sometimes the group will need to be divided up in order for it to be effective. Also, learning about verbal, paraverbal, and nonverbal cues was helpful. I had never heard of the term paraverbal before but learning about it has convinced me of its importance. Some of the tools that were mentioned, such as the personalized name tag and BrainRain, were interesting, and I look to incorporate them into my future group presentations. The main idea I took from this workshop is the importance of clear and effective communication. Doing everything one can to open up channels of conversation from ALL participants in the group is super crucial. Everyone has good ideas and everyone can contribute something new, and it is important to encourage everyone to share their thoughts. By promoting clear and effective communication, from the leader to the participants or from participant to participant, allows for a much more productive group and will hopefully benefit everyone involved."

"The tips and tricks learned through this workshop will not only enhance my ability to present and facilitate, but also my ability to be part of a team and work with others. Mr. Eich brought up many great points about reading the room and knowing what kind of a group you are working with. It is important to recognize that everyone has their own unique learning style and a successful presentation will contain elements that allow each person to connect and learn. It is very important that relationships are built in the group and the comfort level is high so that the task at hand can be accomplished. Activities like reverse polling and "around the horn" introductions helps the facilitator learn about his or her audience, and gets the group more comfortable with each other. Other activities like, "brain rains" or "think pair share" can also be utilized to get the group engaged and involved. When facilitating, it is good to think about the different angles and approaches one can take with the group. But it is also important to keep in mind your own personal style and lean into the techniques that you personally are best at. It is a great idea to create a prototype for your presentation so that you have a clear plan, but also have the confidence to think on your feet when needed."

"This workshop did an amazing job of breaking down the various aspects of presenting and working within groups. Focusing on the strengths of the group is something we've always been told to do. However, Module 1 talks about specific skills that are potentially offered by each group member and how to utilize those in an engaging way. It's important to create a presentation that's engaging for those presenting otherwise the audience will not pay attention either. Module 3 talked about the various tools available to create a stronger relationship between group members. Without familiarity, it's hard for group members to be comfortable enough to share their ideas. Activities such as Around the Horn or a simple activity of having everyone standing up if they don't know anyone create a more comfortable atmosphere. I related to this module the most because I am the type of person who is very shy at first when presented with new people to interact with. Overall, I think this workshop did an excellent job of talking about the importance of group facilitation through activities designed to create a bond between members and how to use the skills of members once you figure them out."
"I found this to be very useful to me during my presentation. I was able to get more people involved and more in depth answers. Most presentations are boring with no interaction and it just puts people to sleep. I had engaged listeners who left with the message I wanted them to have. I was able to keep introverts thinking and involved but was also spontaneous and called on people I knew were comfortable with being called out. These are tools I can keep in mind for the rest of my college career and the rest of my life."

"This is fraught with a myriad of tools that one can use in presenting. I think a lot of times, students are so used to the classic Powerpoint where we all sit and listen. Instead, like mentioned Module 4, why not get up and move. Moving and interacting is such a great way to keep the energy alive within your presentation. I will definitely keep in mind all of these helpful tools and tips in my future tasks as a facilitator."
"This was an extremely helpful and informative workshop! What stuck out to me the most were the different ways to approach different learning styles. I learned that it's important to present information in a variety of ways to appeal to everyone in your audience. I also learned that group work should be varied, too, to keep people engaged and create a more dynamic environment. This workshop definitely helped me in creating a workshop, for it provided ideas on achieving high levels of audience engagement and ideas for making the workshop fun, but relevant."
"Watching this video helped me better understand the dynamics of group facilitation. I now have many different tools at my exposure (such as the BrainRain) that I can use to get everyone involved to the highest degree. I will make sure to have people reflect on their personal experiences as much as possible so that they can relate the material to their own life and others at the table, increasing the comfortability level (which will encourage others to share)."

"I know this workshop gave me a lot of really great ideas for group facilitation. For presenting a full fledged workshop, it was helpful to have ideas to let my audience get more involved instead of having me just talk at them with slides behind me. I LOVED learning about the different ways audiences take away information–it made me make my presentation as audience friendly as possible so that they could take as copious notes as they wanted. It was useful to have different activities to hand off to my audiences to give them the power of choice: that way, in most activities, everyone could step out of their comfort zone as much as possible. These online videos really helped me do my best to let my audience take away something valuable from my workshop. I can't wait to refer to these videos in the future when designing and planning others!"

"I learned many important activities including ice breakers that will help me organize my round table discussion more efficiently. For instance, I plan on having a before discussion questionnaire printed out on the front of a piece of paper with a few follow-up questions on the back side for my audience to answer at the conclusion of the round table discussion. I also plan on completing the "around the horn" activity so that everybody has the chance to participate in the introductions. I learned about the importance of a variety of activities that will continuously keep everybody engaged in the round table discussion facilitation."

"The workshop was very easy to follow and really got me thinking about how I can expand on the ideas of how to get people engaged within the context of my round table. I plan to draw from the learning pyramid to present my topic in various ways such as watching a video (seeing and listening), or discussion, etc. The modules also highlighted what I knew about different learning styles and how I can approach them with the activities that bring out the unique styles and perspectives of others. In addition, I could relate to information about people who may be more introverted and prefer to think over their ideas before sharing. Lastly, I found the idea of having a closing reflection very important as it ties together everything that was discussed and shared in the meeting so people leave with a new and expanded perspective."

"These modules have helped me solidify many ideas about group facilitation. I was able to make analogies to dance floor theory about engaging groups and the levels of involvement. I learned many interesting activities to use during a group situation. These modules made me think more about the different learning styles and how they can effect the group environment. It also made me consider how people will show their engagement in different ways. Many individuals will be introverts who will not participate consistently but show their engagement in other ways. The theory side of the modules taught me about how your job as group facilitator doesn't start when the workshop begins but much before it begins, in providing the environment for positive facilitation."

"I learned quite a lot from this workshop that I can certainly use in the future for group presentations and obviously in my roundtable discussion, which will discuss leadership in the medical field and how both medical professionals and patients can make the most during their interactions. I learned that people learn in many different ways, whether they are auditory, kinesthetic, logical/mathematical, or even musical learners. Knowing this, I can incorporate numerous activities into my presentation, such as a Think-Pair-Share exercise, a poll, or an exercise where participants make a list of what they believe to be the most important aspects of an effective doctor-patient interaction (in my case) that address these different components of learning, so that no matter the people who attend my discussion, they can all gain something that they can use in the future. Being able to make participants in the discussion comfortable can easily create an environment that promotes even more thoughtful discussion, which can act as a gateway to increase everyone's understanding of the topic."

"I thought that this online workshop was very helpful and crucial in developing the skills needed to facilitate a large group discussion. I like how a lot of the tools that were mentioned in the videos can be used to get different reactions out of people and encourage people who don't usually speak to participate in a constructive way. For example, think-pair-share can be used in order to get people out of their shells and talk in small groups before they talk to the whole group. Also, these activities can be used as a great way to break up the segments of the group discussion and to make the process flow more efficiently."

"I thought that this online workshop was incredibly helpful!! As I was watching, I was thinking about one roundtable discussion that I attended in the fall semester. It was facilitated phenomenally, but I didn't think about what specifically made that true. As I was watching I saw my things in the video that were done by the leader of the discussion. I feel like I got a better understanding of the difference between a speech style presentation and a group division. Many of the things that I learned in my public speaking class are good skills for speeches, but not for facilitating a group conversation. I learned how to adapt my style of leadership to facilitate a more approachable conversation and to engage the audience. I feel more confident in my ability to facilitate my roundtable discussion. Thank you for this workshop!"

"When I first started thinking about my round-table discussion I imagined jumping right into talking about the issue at hand. However, I neglected to consider that I would have establish a comfortable environment for the participants. This is imperative, as it will make the participants more willing to share their thoughts and opinion on the matter. I learned that there are certain activities that help to build comfort in the groups such as introductions and ice breakers. I also learned that an effective way to let everyone share there opinion is to break the group up into smaller groups, which also creates more comfortable environment because it is less intimidating to speak in front of a large group than it is to speak in front of a smaller one. Lastly, the videos helped me to realize that specifically calling on someone does not necessarily make that person uncomfortable, because they might actually like a more structured setting where everyone has a specific turn to speak or participate."

Frequently Asked Questions
When does the course start and finish?
The course starts now and never ends! It is a completely self-paced online course - you decide when you start and when you finish.
How long do I have access to the course?
How does lifetime access sound? After enrolling, you have unlimited access to this course for as long as you like - across any and all devices you own.
What if I am unhappy with the course?
We would never want you to be unhappy! If you are unsatisfied with your purchase, contact us in the first 30 days and we will give you a full refund.
Can I get a certificate of completion when I finish the online workshop?
Yes, there is a digital certificate of completion that gets issued when you complete all of the workshop modules. You can download or share this certificate to verify you completed the online workshop course.